YOSHIKIMONO's works produced by YOSHIKI are selected as a modern times representative for the special exhibition: KIMONO, opening on June 30th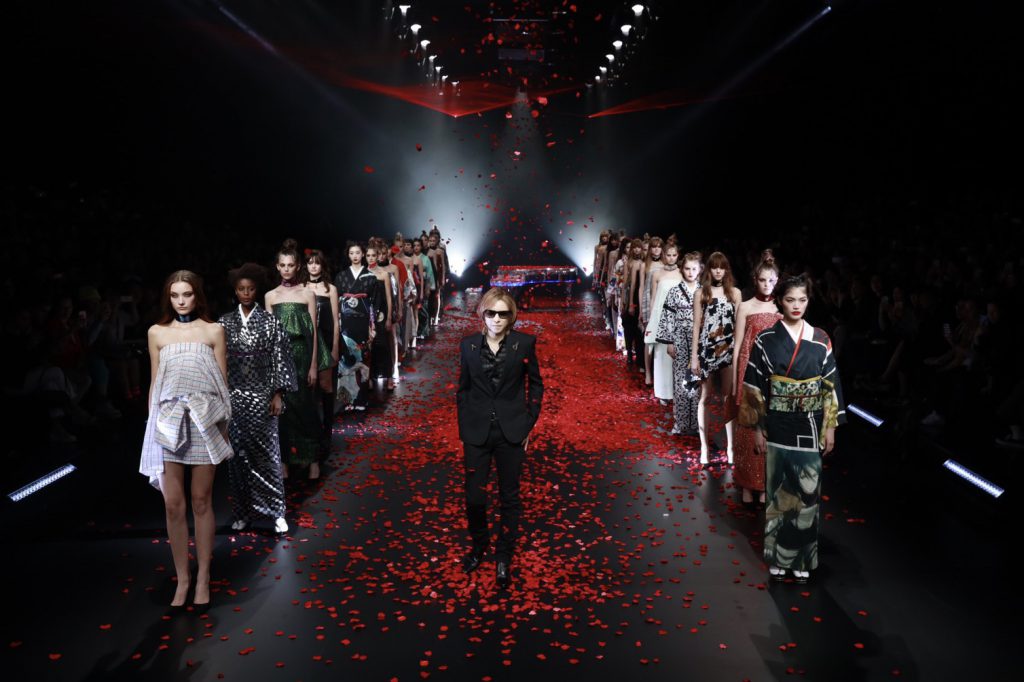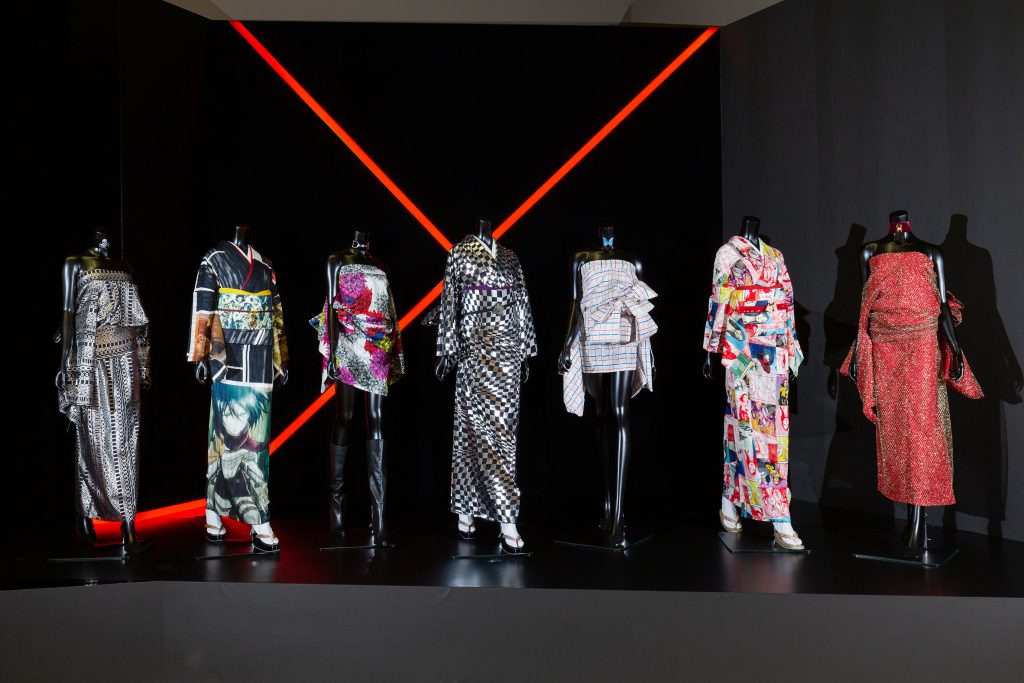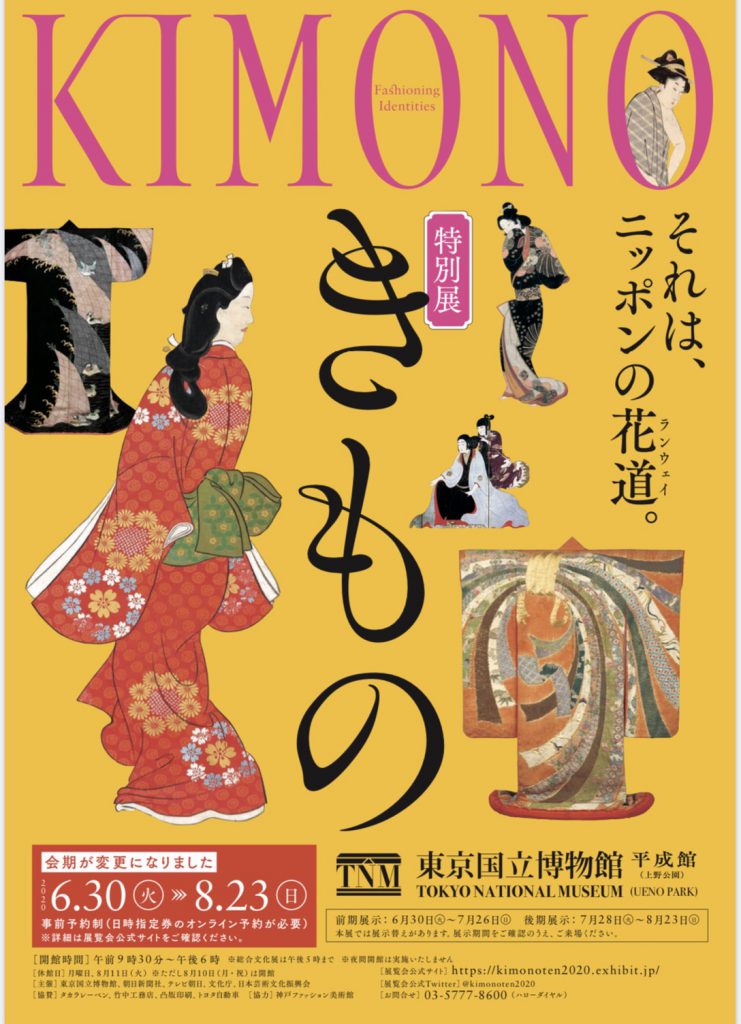 Special exhibition "KIMONO" Opening on June 30th
YOSHIKIMONO's works are selected as a modern times representative for the special exhibition: KIMONO, opening on June 30th
The special exhibition "KIMONO" will be held at the Tokyo National Museum Heiseikan (Ueno Park) from June 30th (Tue) to August 23rd (Sun).
Over 300 works will be displayed including kimono worn by famous and historical people, such as Nobunaga, Hideyoshi, Ieyasu, and Atsuhime. Also, Kosode garments autographed by Ogata Kōrin, and national treasure artworks. In addition, works by modern designers will also appear. This is the exhibition of unprecedented scale, providing a comprehensive overview of history from the Kamakura period to modern times.
YOSHIKIMONO is produced by Yoshiki, the leader of X Japan. The worldwide artist's works have been selected as a modern times representative for this special exhibition "KIMONO".
YOSHIKI, who was born as the eldest son of a kimono fabrics shop owner, is the designer of YOSHIKIMONO. The theme of the brand is "Fusion of tradition and innovation". It has inherited the traditional Japanese costume form of kimono, and continues to present collections that are contemporary while respecting its aesthetic sense.
YOSHIKIMONO was selected for this exhibition because it is very suitable for the concept. Kimono, which has survived for more than 800 years and continues to develop a new fashion scene, will be exhibitioned as a symbol of Japanese culture living in modern times, providing an opportunity to look at its past, present, and future.
Since February of this year, YOSHIKIMONO has been selected for display at the Kimono exhibition at the Victoria and Albert Museum in London, where it is displayed alongside works by famous designers such as Alexander McQueen and Yves Saint Laurent.
Special exhibition "KIMONO" Event Outline
Period: June 30th (Tue) – August 23rd (Sun)
First half period: June 30th (Tue) – July 26th (Sun)
Second half period: July 28th (Tue) – August 23rd (Sun)
Venue: Tokyo National Museum Heiseikan (13−9  Uenokoen, Taito City, Tokyo,)
Opening times: 9:30am – 6:00pm
Closed: Mondays (Excluding national holidays)*August 11th (Tue) is closed as substitute holiday
Tickets:1,700yen/General, 1,200yen/College students, 900yen/High school students *Tax included
(Date and time specified + Admission)
For those with a disability and their 1 caretaker are free for entry. Please show the disability certificate at the reception.
Free entry for junior high school students and under. *Reserving a date/time online is necessary.
Advance reservation system: All visitors are required to reserve a date/time of their visitation online to prevent infection and spread of covid-19. Please check the details on the official website
Sponsored by Tokyo National Museum, The Asahi Shimbun Company, TV Asahi Corporation, Agency for Cultural Affairs, Japan Arts Council
Supported by Takara Leben Co., Ltd., Takenaka Corporation, Toppan Printing Co., Ltd., Toyota Motor Corporation
Cooperation: Kobe Fashion Museum
Official website: https://kimonoten2020.exhibition.jp/
Official twitter; @kimonoten2020
Contact: +81 (0)3 5777 8600
Contact information about this article:
YOSHIKI PR Office (The inside of Initial Inc.) Tel: +81 (0)3 5572 7334/ +81 (0)80 5352 8801
Email:  yoshiki-pr@vectorinc.co.jp